Awards
Gold award for innovation in teaching!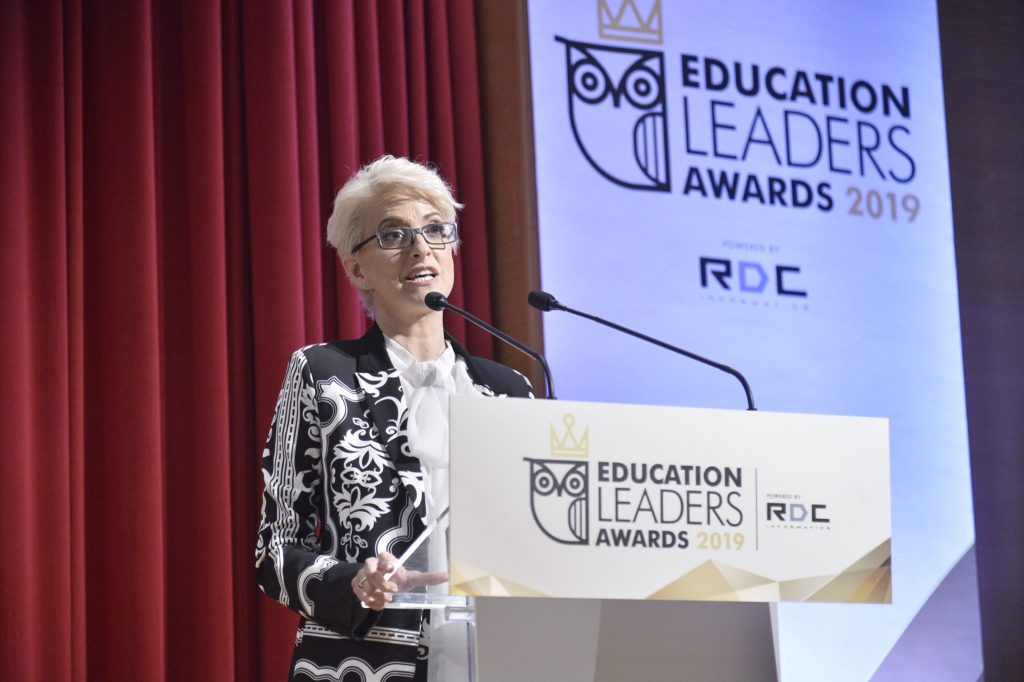 Zachariou FLS is very proud to receive the "Gold Award for Innovation in Teaching" at the Education Leaders Awards for the innovative, holistic method "A Course of Action!" developed by Ms Irene Zachariou.
"A Course of Action!" combines drama education, theatre, and technology with second language acquisition, aiming to teach foreign languages and educate the whole child as it improves the emotional, creative, social, cognitive, and speaking abilities.
The Education Leaders Awards are the most prestigious in Greece. The goal of the judging committee consisting of distinguished University Professors, Teachers and Education Specialists presided over by Mrs Anna Diamantopoulou, former Minister of Education, is to promote excellence in teaching by rewarding the best practices and inspiring the Education Community as a whole.
Zachariou FLS has broken many rules and stereotypes in its twenty-year journey of opening pathways in foreign language teaching and learning and introduced the creative language school where art and science work in harmony and all children learn naturally and thrive.
We would also like to thank the parents of our students for being supportive, thus assisting us in revolutionizing teaching. We promise to always be at the forefront of research and innovation to enhance our students' learning experience, unlock their many talents and lay the foundations for their genius to develop.
Congratulations Letter from Cambridge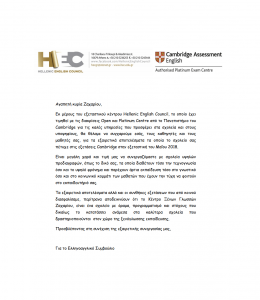 Cambridge Assessment English and the Hellenic English Council congratulate us on the outstanding performance of our students in the Cambridge English B2 and C2 exams.
---
Hellenic American Union - Certificate of Recognition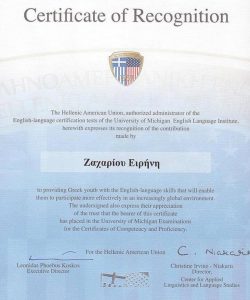 The Hellenic American Union has awarded us the Certificate of Recognition for our contribution to foreign language teaching in Greece.